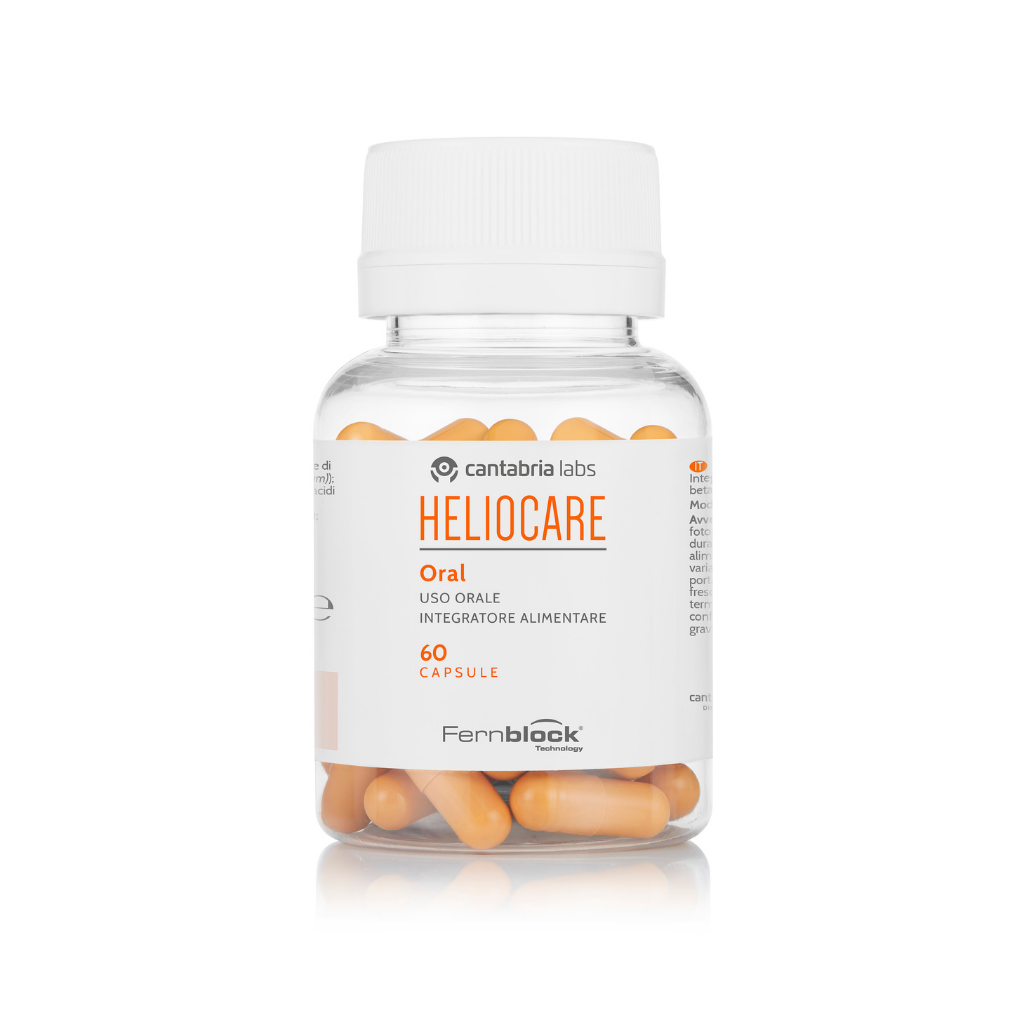 Description
Active Ingredients
How to use
Photoprotection from the inside.
Its formula with Fernblock® helps improve skin resistance to sun damage from the first capsule. In combination with topical photoprotection, they provide homogeneous and uniform protection of the entire body surface and for hard-to-reach areas (scalp, eyes, ears, etc.).
60 capsules
For best results, take 2 capsules daily, 30 mins before sun exposure. In case of prolonged exposure, take a third capsule approximately 4 hours later.
Do not exceed the recommended daily dose.
Fernblock®
Fernblock® takes your sun protection to the next level. It's a supercharged anti-oxidant that harnesses natural plant power to defend your skin from within – and it's exclusive to Heliocare.
Explore the science