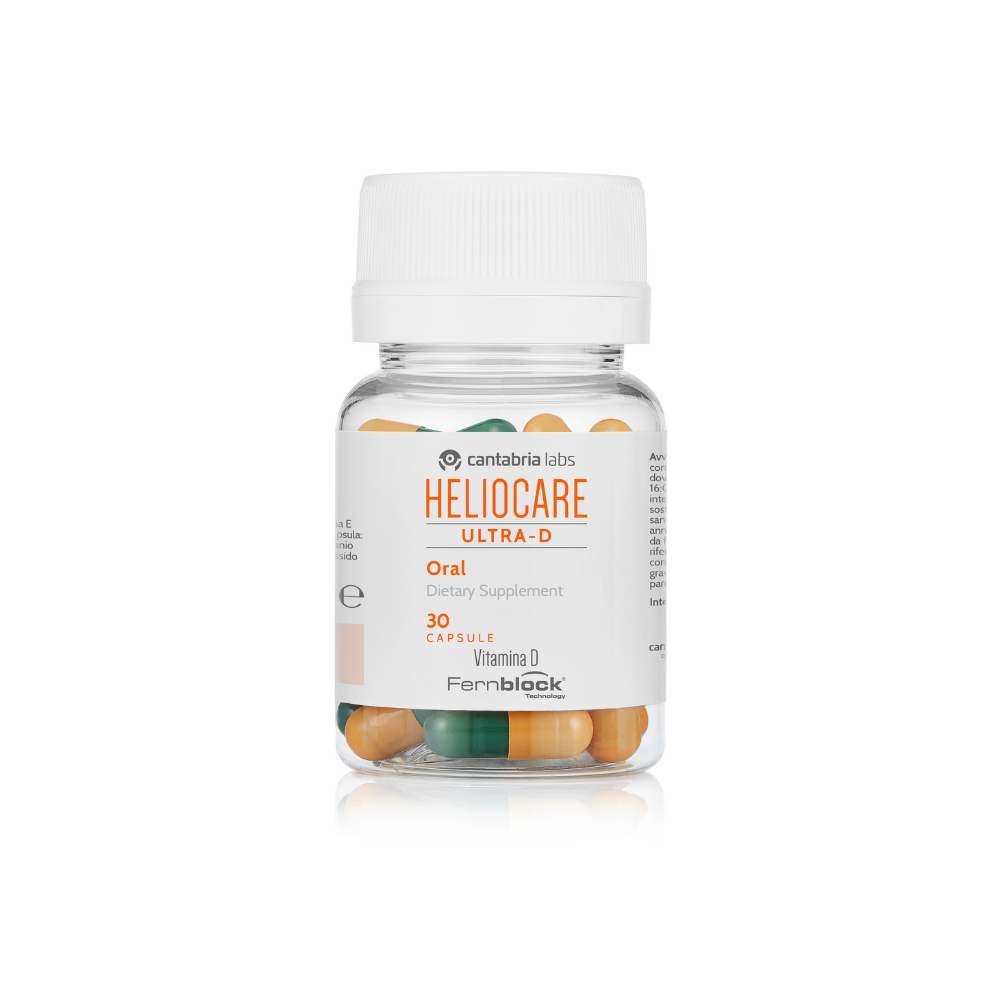 Heliocare Capsules Ultra D 30s
Description
Active Ingredients
How to use
Photoprotection from the inside with vitamin D.
**Best Before: 30/08/2025**
Extra strength capsules with double the regular amount of Fernblock®, which increases the skin's resistance to the sun from the first capsule as well as neutralises and repairs sun damage.
Homogeneous protection is achieved in combination with topical photoprotection, for hard-to-reach areas (scalp, eyes, ears, etc).
Its complete formula includes vitamins D, C and E, lutein and lycopene.
Gluten-free.
30 capsules 
480 mg Fernblock®
5 mcg Vitamin D
2 mg Lutein
20 mg Vitamin C
3 mg Vitamin E
1 mg Lycopene
Take 1 capsule daily before sun exposure. Always pair with an SPF50 topical sunscreen for maximum protection.
Fernblock®
Fernblock® takes your sun protection to the next level. It's a supercharged anti-oxidant that harnesses natural plant power to defend your skin from within – and it's exclusive to Heliocare.
Explore the science